Services
Infisys Software Solutions is a renowned name in providing training in vivid subjects to meet the challenges of industry that requires talented professionals. In this way, Infisys acts as a bridge to meet the both ends and that is backed by win-win approach. We at Infisys, make sure to provide industrial atmosphere to our students and give them hands on practivce on real life projects with deadlines to let them feel the real life challenges.
Instructor Led Training

We at Infisys Software Solutions are committed to provide quality of service at our premises by arranging industry led specialists who will guide you through counselling session and help you decide about the way to follow.
Coroprate Learning

Infisys Software Solutions provides training to coprporates as per their requirements and can make necessary arrangements by in-campus training. We specilize in office automation applications, accounting and inventory control management, human resource management etc.
E-Learning

If you are away from us, you don't need to worry as we can arrange classes at your convenient timings through online training programmes led by us. These programmes can be scheduled to ease you where you can learn while not distrubing your existing business.
Website Design and Development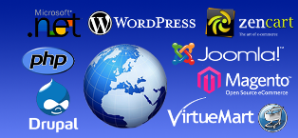 We at Infisys Software Solutions undertake all services related to Website Design, Graphics Design, Logo Design, Data Driven Website Development etc. We excel in technologies like ASP.Net, PHP, JSP, CMS etc.
Android Development

Modern era has saw a remarkable trend change from computers to smart phones and everything we need in our hands is possible only when we have our presence in android application for our organisation. We at Infisys provide training on creating mobile device applications using iOS, Android, Blackberry.
Custom Software Development

Off the shelf software provides pre defined functionality that may not be able to meet all your requirements. To make additional functionality available for your organisation is either too expensive or not feasible at all. We can provide custom software development solution for organisation.